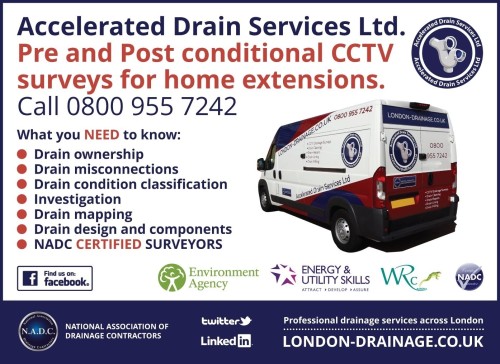 Drainage Contractors Waltham Forest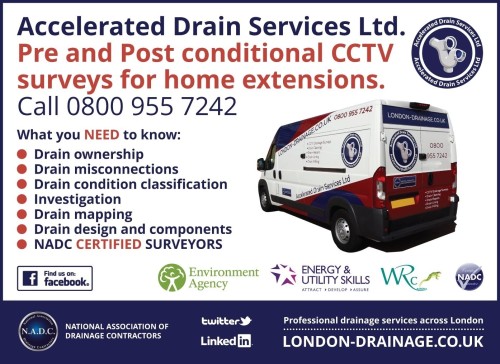 Whether it be to clear blockages, repair broken pipes or carry out routine maintenance on your domestic drains in Waltham Forest, London Drainage can help.
We have been operating across the London Borough of Waltham Forest for more than 20 years and offer a comprehensive range of services for homeowners – including CCTV surveys, drain unblocking, cleaning and repairs.
Although we tailor our services to meet the needs of homeowners, we can also arrange a pre-purchase drain survey for those who are looking at buying a house in the area. This will provide insight into the condition of the property's drainage system and help potential buyers to make an informed decision before they sign any contracts.
With our drain surveys, a camera will be attached to a long cable and fed directly into your drain. Our engineer will then watch the live video footage from a TV screen to assess the condition of your domestic drainage in Waltham Forest and locate potential problems.
Once we've completed the survey, we'll compile a report that outlines our findings in a way that's easy to digest. We'll include HD images from the inspection to show the severity of the issues identified, along with our expert recommendations for repairs and maintenance.
If you'd like to book a free, no-obligation drain inspection, don't hesitate to get in touch with our domestic drainage contractors in Waltham Forest. Either call 0208 594 7171, email info@london-drainage.co.uk or fill out the enquiry form below with your name, contact details and address.
---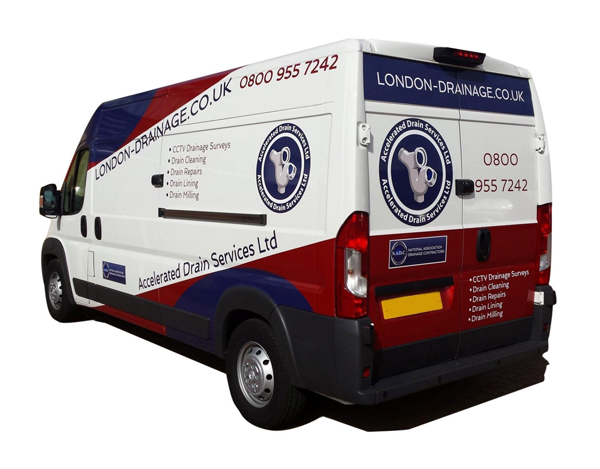 Accelerated Drain Services (ADS) has been operating in Waltham Forest for over 20 years and is proud to offer a full range of drainage services including Home Buyers CCTV Drain Surveys, drain mapping and drain unblocking.
Our reputation is built on the importance we place on friendly, professional customer service and tailoring our service to meet your specific drainage needs.
To book a free, no obligation drainage inspection with one of our engineers, call us on 0208 5947171.
Our drainage services are available in the following Waltham Forest postcodes: E10, E11, E15, E17, E4, E5, E7
Drainage Services Waltham Forest