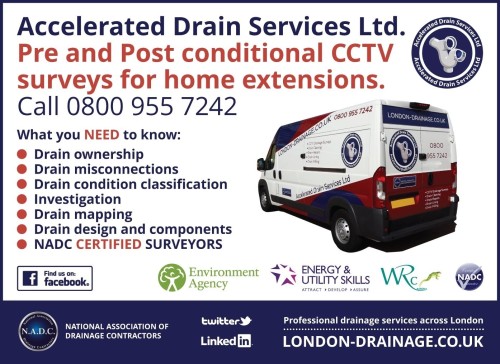 Drainage Contractors Hammersmith and Fulham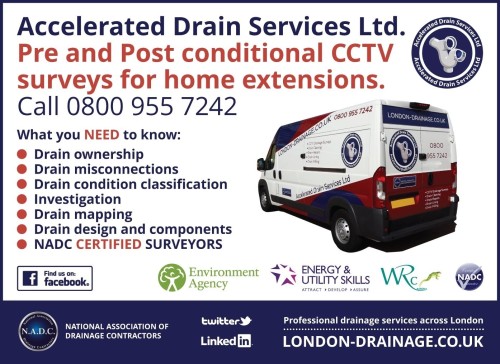 If you need domestic drainage contractors in Hammersmith and Fulham, look no further.
Here at London Drainage, we provide everything from drain cleaning and unblocking to high-pressure washing, descaling, and relining – and guarantee some of the most competitive prices.
To inspect the condition of your domestic drainage in Hammersmith and Fulham, or to map out the layout of your drainage system before building work commences, we can carry out one of our professional drain surveys.
A state-of-the-art camera will be attached to a long cable and inserted directly into your drain pipes. Our engineer will then navigate your drainage system and watch the live video footage to identify any potential issues.
Once the survey is over, we'll share our findings with you and provide a detailed report, including the HD images captured from the survey itself. In the report, we'll outline what seems to be causing the issue with your domestic drains in Hammersmith and Fulham, and what action is required to resolve it.
If you wish to nip the problem in the bud straight away – ensuring it doesn't escalate into something much more serious (and expensive!) – we can provide a free, no-obligation quote and arrange a convenient time to revisit your property.
Why not fill out our online enquiry form and book your survey today?
---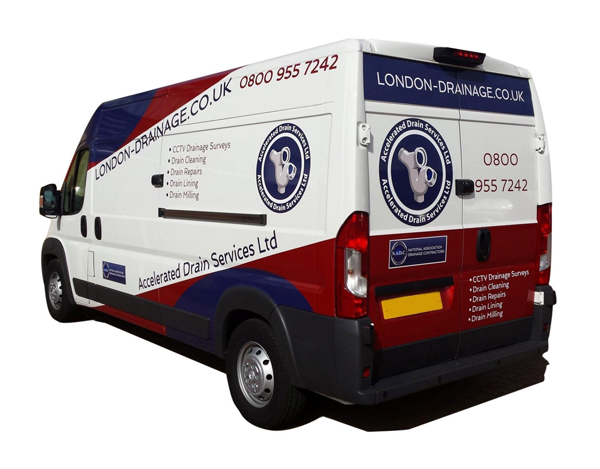 Accelerated Drain Services (ADS) has been operating in Hammersmith and Fulham for over 20 years and is proud to offer a full range of drainage services including Home Buyers CCTV Drain Surveys, drain mapping and drain unblocking.
Our reputation is built on the importance we place on friendly, professional customer service and tailoring our service to meet your specific drainage needs.
To book a free, no obligation drainage inspection with one of our engineers, call us on 0208 5947171.
Our drainage services are available in the following Hammersmith and Fulham postcodes: NW10, SW6, W10, W12, W3, W4
Drainage Services Hammersmith and Fulham
Frequently Asked Questions