Drain Descaling Services in London
For many years, the south-east of England has experienced restricted flow in the drainage system, as a result of hard water scaling in water pipes. Overlooking common signs of limescale, like frequent blockages, white stains on pipes, showerheads, taps and sinks, could lead to corrosion, which in turn will require costly and inconvenient drain repairs.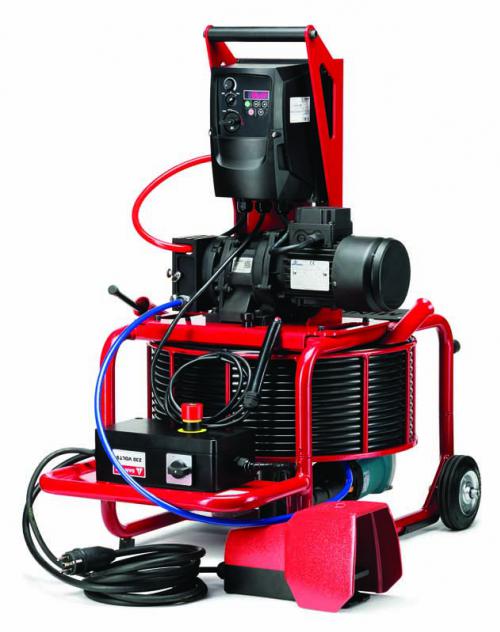 But this needn't be the case as we specialise in drain pipe descaling and can remove scale in next to no time.
Drainpipe descaling at Accelerated Drain Services
At Accelerate Drain Services, we recommend that you incorporate pipe descaling into your drainage maintenance routine – especially if you live in a hard water area, like London or the surrounding area.
We use only the best drain descaling equipment, imported from the USA, and make sure that all our qualified engineers are properly trained on how to use the machines. This permits us to carry out sewer descaling works on a wider scale, including stacks and main drains, whilst providing a safe and efficient service.
Advanced technology makes it easier for our engineers to reach inaccessible areas within drainage systems where heavy scale or corrosion might have built up. Using CCTV surveys, our engineers are able to see which areas require pipe descaling before hydro-jetting.
The advanced hydro-jets we use are specially designed to cut away hard scale deposits from drains – restoring optimal efficiency and offering a more cost-effective alternative to traditional drain pipe descaling treatments.
Contact Accelerated Drain Services
If you'd like to discuss your requirements in more detail call 0208 594 7171. We are on hand 24/7 and can offer emergency drain descaling in London – without any additional charges. Feel free to drop us an email at info@london-drainage.co.uk and schedule sewer descaling for a convenient time.
Please contact us should you require further information about our descaling services.

Frequently Asked Questions
What is drain descaling?
Have you heard about drain descaling and wondering if it's right for you? Perhaps your plumber has told you that you should consider it, but you don't know what it is. The great news is ADS is here to help and specialise in drain descaling in London.
Drain descaling, sometimes referred to as pipe descaling, is the removal of accumulated mineral and rust from the inner surfaces of drainage and sewer pipes. It's a technique that will restore the normal flow of water throughout the home or business and allow plumbing systems to drain correctly.
We use only the best equipment for drain descaling, here at ADS, and our team will do a thorough job – reducing the risk of blockages and damage to pipework. This method lasts a very long time, and deposits will take several years to build up to this level again. But – to be on the safe side – we recommend you incorporate drain descaling into your maintenance routine.
Why do pipes need descaling?
Ok, so you probably wouldn't think twice about descaling your kettle once you spot the white stains on the inside (or scale deposits floating in your cup of tea!). But it's not just household appliances that suffer from limescale build-up…
In the South East of England and London, water hardness levels are predominantly high. Hard water has a higher mineral content – formed when water percolates through deposits of limestone, chalk and gypsum – made up of calcium and magnesium carbonates, bicarbonates and sulphates. Hard water causes limescale deposits on the inside of pipes, (as it does in your kettle and perhaps your taps). Limescale is unsightly and hard to clean. If left untreated, it can seriously impair the serviceability of a drain and, without pipe descaling, your family, staff or customers could be at risk – yes, it can get that serious!
If you believe that your home or business requires professional pipe descaling, don't delay. Call us on 0208 594 7171.
How does pipe descaling work?
There are several ways to descale a pipe, including DIY hacks, such as boiling water, baking soda and vinegar. However, as a drain descaling specialist in London, we employ only the best techniques – here at ADS – and will have your pipes looking and performing like new in no time!
Typically, we carry out pipe descaling using our advanced high pressure jetting machines – blasting away the stubborn scale deposits from the inside of the pipe. The scales will then need removing, so they don't collect and form a blockage further down the line. Luckily for you, we can flush the system using our hydro jets, this is no bother for our team of experts.
If you have scale build-up or your drains aren't functioning as they should, get in touch and we will get to the bottom of the problem ASAP. Alternatively, fill in the online enquiry form today and book an appointment for pipe descaling.