Drain Milling Services in London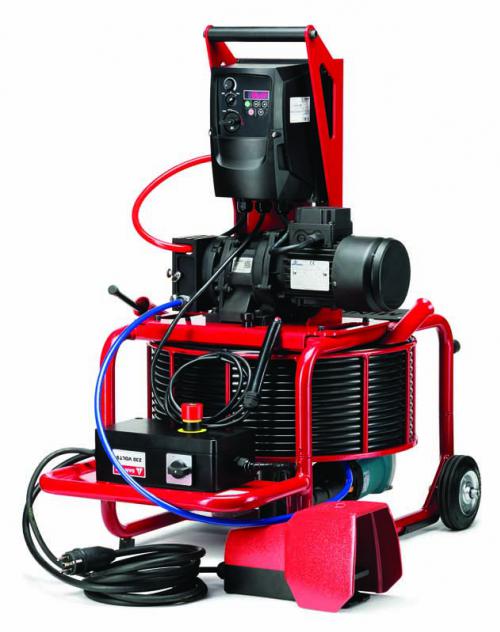 Drain Milling is a new technology which employs the use of specialist equipment designed and built in Norway. Drain milling machines are designed to removed attached deposits such as scale, concrete, jointing compound and encrustation from the interior walls of pipework without causing damage to the host pipework.
Used in combination with high pressure water jets and CCTV cameras drain milling is proving to be the most effective solution for pipes that have suffered a reduction in diameter and flow capacity.
We aim to maintain our place as market leaders by constantly updating and upgrading our equipment, this allows us to offer our customer the highest levels of services using the latest machines in the marketplace, this is backed by full training and certification of all of our engineers and surveyors.
Drain Milling is highly specialist works using complex equipment and we are fully certified in the safe use and application of these machines.
If you are suffering from any kind of drainage problem, be it blockages, smells, slow or restricted flow ADS are on hand to help.
Frequently Asked Questions
How does drain milling in London work?
The process of drain milling is straightforward.
First and foremost, we will carry out a CCTV drain survey to inspect the condition of the drain and locate the blockage. Once we know which areas we need to target, we can then make a start on drain milling.
To do this, we use milling machines that provide fast and efficient drain cleaning – including soft blockages, tree roots, scale and calcium build-up. Our state-of-the-art machines will effectively remove scale deposits that have formed on the inner pipe walls, allowing water to flow easily.
What are the benefits of drain milling?
Drain milling is a simple method used to remove blockages from drainage pipes. It's also effective for failed liners and imperfections in the pipework.
Arguably, one of the biggest advantages of drain milling in London is that there is no need to dig anything up. With this in mind, it often works out a lot cheaper than other drainage repair methods as the need for equipment and labour is reduced.
As well as offering a cost-effective solution, drain milling is convenient and minimally disruptive. Most repairs can be undertaken within just a few hours, rather than days.
Here at ADS, we use only the best equipment for the job and our milling machines effectively remove scale, concrete and other compounds from the inside of pipes without causing damage to the pipework.
If you'd like to reap the benefits of our drain milling services in London, please get in touch with the team today.
How much does drain milling cost in London?
The price you'll pay for drain milling in London can vary depending on several factors, including the size of your drainage system. Most drainage contractors will charge more for larger systems as these usually take longer to clean and repair, which increases your labour costs.
The condition of your drains will also impact the price of drain milling in London. For example, if your drains haven't been flushed out for a long time, blockages are likely to be much bigger (or your drains may be damaged beyond repair), costing you more in the long run.
If you'd like to know how much you can expect to pay for drain milling, don't hesitate to contact the specialists here at ADS. Always on hand to help, you can either call us on 0208 594 7171 or email info@london-drainage.co.uk, and we'll get back to you as soon as possible.
Why should I make ADS my first choice for drain milling?
When you employ the expertise of ADS for drain milling in London, you instantly benefit from a professional service – one that's tailored to your unique requirements.
We aim to provide our customers with the highest level of service – using the latest technology and machinery – and all our staff know how to use the equipment safely.
We have been offering our drain milling services in the capital for many years and our friendly experts will be more than willing to go the extra mile to ensure your drains are repaired both quickly and safely. So, if you're experiencing drainage problems, you can relax knowing that you're in capable hands with ADS.