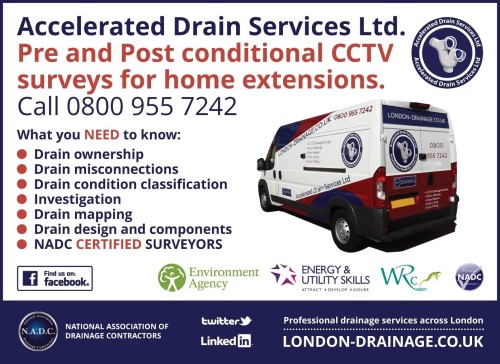 Drainage Contractors Haringey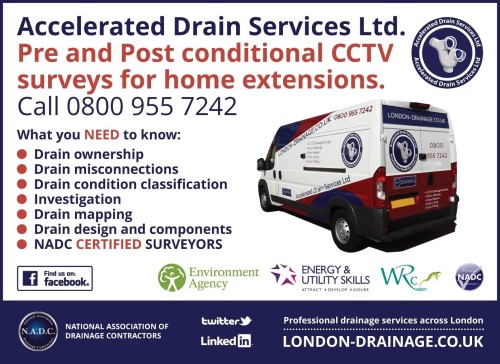 Are your domestic drains in Haringey in need of attention?
Ever considered having a CCTV survey done?
London Drainage has been operating in the London borough for more than 20 years and provides a comprehensive range of services to suit the needs of domestic clients in the local area.
These include:
Drain cleaning
Drain descaling
Toilet unblocking
High-pressure washing
Drain lining
Drain milling
Drain mapping
Our CCTV drain surveys allow our domestic drainage contractors in Haringey to take a closer look inside your drain pipes – inspecting the condition of your drainage system and revealing potential defects, such as cracks, leaks, obstructions, etc.
The way our drainage surveys work is straightforward.
We'll begin by feeding a camera attached to a long cable into your drain pipes. We'll then watch the live video footage from a TV screen and keep a watchful eye out for abnormalities within the pipework.
Upon completion, our team will provide a report to show our findings – including HD photographs that highlight the severity of the issues discovered within your domestic drainage in Haringey.
Also included in the report will be our expert recommendations to resolve the issues, as opposed to leaving them to fester. We can provide a quote for the required remedial work and schedule a suitable time to come back to your property.
Discuss your requirements with the London Drainage team today on 0208 594 7171.
---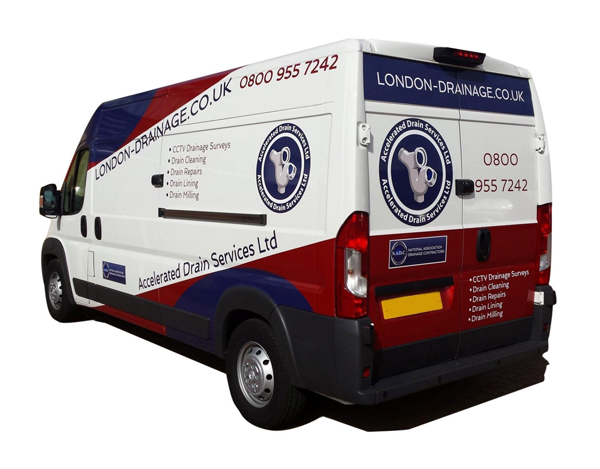 Accelerated Drain Services (ADS) has been operating in Haringey for over 20 years and is proud to offer a full range of drainage services including Home Buyers CCTV Drain Surveys, drain mapping and drain unblocking.
Our reputation is built on the importance we place on friendly, professional customer service and tailoring our service to meet your specific drainage needs.
To book a free, no obligation drainage inspection with one of our engineers, call us on 0208 5947171.
Our drainage services are available in the following Haringey postcodes: N10, N11, N15, N17, N22, N2, N4, N6, N8
Drainage Services Haringey