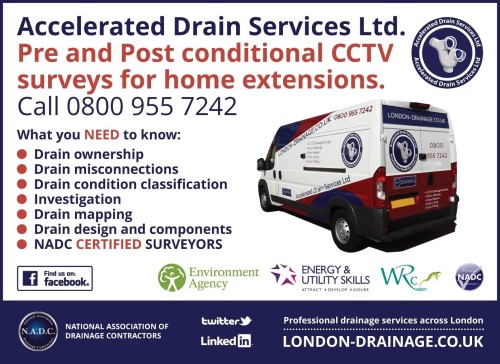 Commercial Drainage Contractors Haringey
Are your commercial drains in Haringey blocked?
A blocked drain is one of the most common commercial drainage problems – resulting in mass disruption and, worst case scenario, closure until you get the issue resolved.
The good news is, London Drainage have a team of commercial drainage contractors in Haringey who have the expertise and equipment to not only locate blockages but clear them and restore normal drainage function, too.
For instance, we can conduct a CCTV drain survey to inspect the condition of your commercial drainage in Haringey and identify the root cause of the blockage.
Once we've completed the survey, you will receive a detailed report to show our findings, along with recommendations on how to fix the issue safely and efficiently.
Our commercial drainage contractors in Haringey can take the necessary action to prevent problems from escalating into something much more serious – giving you one less thing to worry about. However, we can also offer advice on how to maintain your commercial drains to ensure the same issue doesn't reoccur in a few months or years.
If you'd like to know more about the services we offer for commercial drains in Haringey, or to discuss your requirements in further detail, don't hesitate to get in touch.
You can either call us on 0208 594 7171 or email your requirement to info@london-drainage.co.uk, and we'll get back to you as soon as possible.
---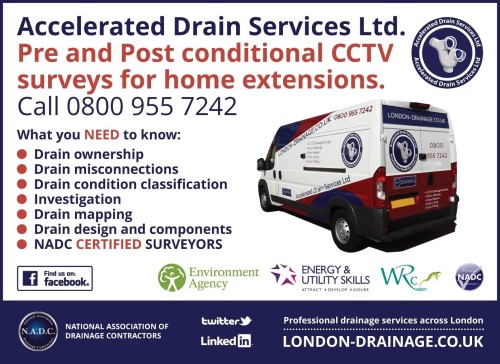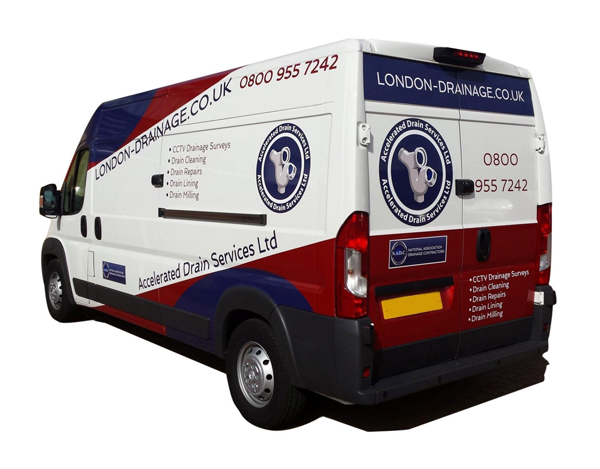 Accelerated Drain Services (ADS) has been serving businesses in Haringey for over 20 years and is proud to offer a full range of commercial drainage services including CCTV Drain Surveys, drain mapping, drain unblocking & drain repair.
We have built our reputation on the importance we place on friendly, professional customer service and tailoring our service to meet your commercial drainage needs.
To book a free, no obligation drainage inspection with one of our engineers, call us on 0208 5947171.
Commercial drainage services are available in the following Haringey postcodes: N10, N11, N15, N17, N22, N2, N4, N6, N8
Drainage Services Haringey