Drainage Contractors Barnet
Input your text here! The text element is intended for longform co
Do you suspect you have a problem with your domestic drains in Barnet?
London Drainage have all your drainage needs covered.
We offer a comprehensive range of domestic drainage services, including everything from drain surveys to toilet unblocking and drain repairs.
Our team is fully equipped to handle every job, and we ensure problems are dealt with as quickly and safely as possible.
If the drains at your home are blocked, our domestic drainage contractors in Barnet will use CCTV technology and reporting software to locate the source of the blockage. This will make it easier for us to clear the blockage and prevent the same problem from reoccurring in the future.
On top of this, our CCTV surveys can be carried out to inspect the condition of your domestic drainage in Barnet. Using the live video footage, we'll make you aware of potential issues, allowing you to resolve them before they escalate into something much more serious (and expensive).
At ADS, our domestic drainage contractors in Barnet will also share advice and guidance on how to maintain your drainage system, saving you the hassle and expense of drain repairs later on.
If you'd like to know more about the services we provide for domestic drains in Barnet, why not talk to the team? We're always on hand to help.
py that could potentially include multiple paragraphs.
---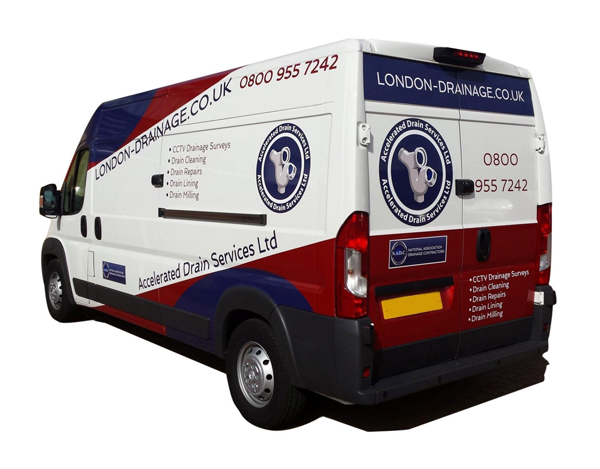 Accelerated Drain Services (ADS) has been operating in Barnet for over 20 years and is proud to offer a full range of drainage services including Home Buyers CCTV Drain Surveys, drain mapping and drain unblocking.
Our reputation is built on the importance we place on friendly, professional customer service and tailoring our service to meet your specific drainage needs.
To book a free, no obligation drainage inspection with one of our engineers, call us on 0208 5947171.
Our drainage services are available in the following Barnet postcodes: N10, N11, N12, N14, N20, N2, N3, NW11, NW2, ,NW3, NW4, NW7, NW9
Drainage Services Barnet