---
---
Drainage Contractors Brent
---
---
Do your domestic drains in Brent need maintaining or repairing?
London Drainage provide a comprehensive range of services to suit the needs of domestic clients – including (but not limited to) drain cleaning, unblocking, lining, descaling, and high-pressure washing.
To determine the condition of your domestic drainage in Brent and identify any potential defects, our engineers can conduct a CCTV drain survey at your premises.
We'll feed one of our state-of-the-art cameras into your drains and watch the live video footage on a big screen – looking out for issues, such as cracks, leaks, holes, and tree root ingress.
As standard, our drainage inspections include a thorough report. This will outline our findings from the survey, along with HD images that highlight the extent of the problems discovered.
Once we've established the best solution to resolve issues, our domestic drainage contractors in Brent will happily provide a free, no-obligation quote. If you wish to proceed, we can schedule a convenient time to carry out the necessary repairs – ensuring problems are dealt with promptly.
For more information about our services for domestic drains in Brent, call 0208 594 7171, email info@london-drainage.co.uk or fill out our online enquiry form below.
---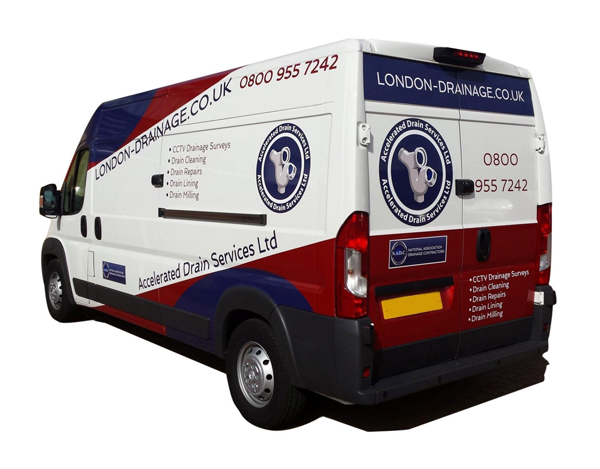 Accelerated Drain Services (ADS) has been operating in Brent for over 20 years and is proud to offer a full range of drainage services including Home Buyers CCTV Drain Surveys, drain mapping and drain unblocking.
Our reputation is built on the importance we place on friendly, professional customer service and tailoring our service to meet your specific drainage needs.
To book a free, no obligation drainage inspection with one of our engineers, call us on 0208 5947171.
Our drainage services are available in the following Brent postcodes: NW10, NW2, NW6, NW9, W10, W9
Drainage Services Brent