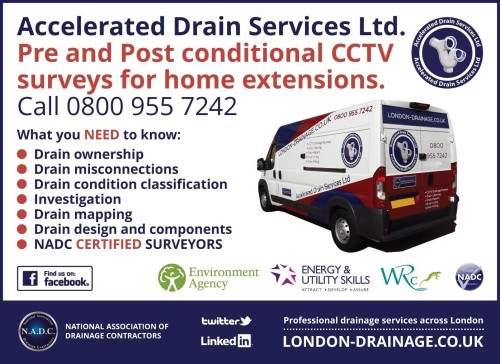 Drainage Contractors Richmond Upon Thames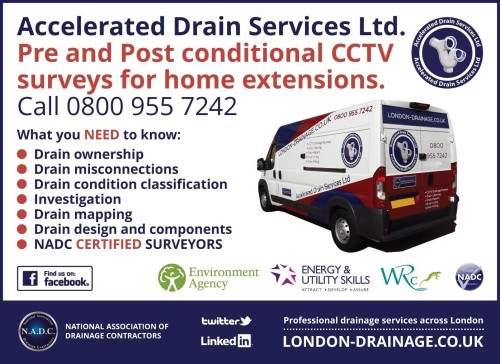 If you've noticed unpleasant smells or gurgling sounds coming from your domestic drains in Richmond upon Thames, it's worth having them looked at by a professional.
Accelerated Drain Services have been operating throughout the London borough of Richmond upon Thames for over 20 years – providing drain cleaning, repairs, toilet unblocking, high-pressure washing and more.
Our domestic drainage contractors in Richmond can carry out a CCTV drain survey (also known as a drainage inspection) to check the condition of your drains, ensuring they are functioning properly.
By inserting a small camera directly into your drain pipes, we can also identify potential defects, including things like cracks, holes, blockages, leaks and tree roots.
After completing the survey, you will be handed a report which includes our findings, HD images from the inspection and our expert recommendations on how to repair or maintain your domestic drainage in Richmond.
Should you wish for our specialists to carry out the remedial work or maintenance required, we'll gladly offer a fair price and arrange a convenient time to return – ensuring minimal disruption.
To discuss your requirements with our trained engineers, give us a call on 0208 594 7171.
---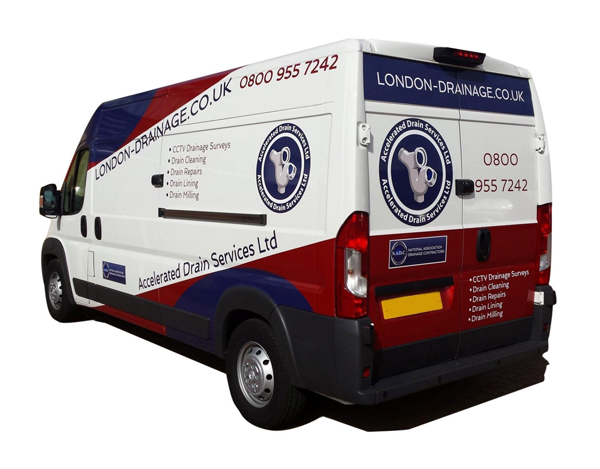 Accelerated Drain Services (ADS) has been operating in Richmond Upon Thames for over 20 years and is proud to offer a full range of drainage services including Home Buyers CCTV Drain Surveys, drain mapping and drain unblocking.
Our reputation is built on the importance we place on friendly, professional customer service and tailoring our service to meet your specific drainage needs.
To book a free, no obligation drainage inspection with one of our engineers, call us on 0208 5947171.
Our drainage services are available in the following Richmond Upon Thames postcodes: SW13, SW14, SW15
Drainage Services Richmond Upon Thames