Drainage Contractors Lambeth
Worried you might have a problem with your domestic drains in Lambeth?
Whether they've started to emit nasty odours, you've heard gurgling sounds coming from the sink, or water is taking much longer to drain than usual, you're in capable hands with the team at Accelerated Drain Servies.
We have been operating in and around Lambeth for more than two decades, specialising in everything from drain cleaning and high-pressure washing to toilet unblocking and descaling. You can trust that we have all your domestic drainage needs covered.
Our expert engineers can thoroughly inspect your domestic drainage in Lambeth by attaching a state-of-the-art camera to a long cable and feeding it directly into your drain pipes. We'll then watch the live video footage and identify any potential defects (i.e. cracks, holes, leaks, tree roots, etc.).
Once the survey is complete, you will be presented with a detailed report that outlines our findings. We'll also talk you through these in detail and show you HD images from the inspection, to help you visualise the extent of the issues unearthed.
Our domestic drainage contractors in Lambeth will offer recommendations for repairs and maintenance to prevent issues from escalating into something much more serious (and expensive). We can even carry out the required work if you wish – just let us know and we'll provide a fair estimate.
For more information about the domestic drainage services we offer in Lambeth and areas in the surrounding London borough, please don't hesitate to call us on 0208 594 7171.
---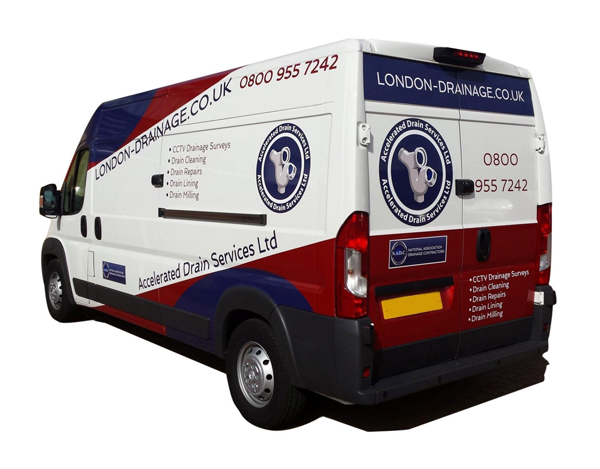 Accelerated Drain Services (ADS) has been operating in Lambeth for over 20 years and is proud to offer a full range of drainage services including Home Buyers CCTV Drain Surveys, drain mapping and drain unblocking.
Our reputation is built on the importance we place on friendly, professional customer service and tailoring our service to meet your specific drainage needs.
To book a free, no obligation drainage inspection with one of our engineers, call us on 0208 5947171.
Our drainage services are available in the following Lambeth postcodes: SE11, SE19, SE1, SE21, SE24, SE27, SE5, SE11, SW12, SW16, SW2, SW4, SW8, SW9
Drainage Services Lambeth